Clients, Industries and Market Sectors
Industries & Market Sectors
Lumen's industry-specific approach provides a customized perspective to address emerging trends and changes throughout many different sectors in domestic and global markets. Our leadership experience includes management positions in many industries and consulting experience at the strategic and operational level in a broad set of market sectors.
Industry and market sectors served include:
Banking, Consulting Services, Computer Vendors, Computing Services, Entertainment,Education (University), Financial Services (Brokerage, Credit Card Services), Government, Health Care, Insurance, Manufacturing (Automotive, Heavy Equipment, High Technology, Paper/Process, Steel, Textiles), Medical/Pharmaceutical, Petrochemical, Petroleum, Retail, Telecommunications (Carrier, Manufacturer), Transportation (Carrier, Freight Forwarder, Rail, Ocean, Trucking, Intermodal, Integrators), Utility (Electricity, Gas), and others.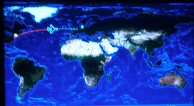 And in the following Georgraphies
We are experts at serving global and international clients. Our diverse leadership team has deep international experience and our global partners enable us to deliver success in a broad range of cultures and geographic regions. Many of our leadership team have lived abroad and have led global practices for premier consulting firms.
Global and regional areas served include:
Africa, Argentina, Australia, Brazil, Canada, Dominican Republic, Dubai, GCC Region, Hong Kong, Malaysia, Middle East, New Zealand, Norway, Oman, Portugal, Singapore, Switzerland, The Netherlands, United Kingdom, United States, Venezuela, and others.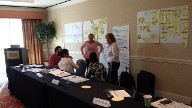 Selected Clients
For more than 15 years, we have helped organizations successfully achieve their most critical business and strategic initiatives. Our clients are successful because at Lumen, we use the highest criteria to build and manage solutions tailored to each unique organization.
A Selection of Our Clients Includes:
Financial Services & Insurance: Bank of America, Merrill Lynch, Wells Fargo, Hancock Bank/Whitney Bank, Tompkins Financial, Banco Leon, Banco Laguira, Westpac Bank, ANZ Bank, Bank of New Zealand, American Express
Healthcare and Life Sciences: Blue Cross/Blue Shield of Alabama, Blue Cross/Blue Shield MA, FEP, Aetna, Allcare Medical, Sultan Qaboos University Hospital (SQUH)
Biotech & Pharmaceutical: Amgen, AstraZeneca, Genzyme, Novartis, Pfizer, Merck,
Energy and Utilities: Halliburton, Linde Group, Chevron, Devon Energy, BP, YPF (Argentina), NSTAR, Eastern Utilities, Tesoro
Manufacturing, Mining, and Resources: Vale S.A.
Technology: Hewlett Packard, Apple, IBM, Fujitsu
Communications: AT&T, Verizon, Sprint, CANTV (Venezuela), Australia Telecom, CTI, Maxis Wireless (Malaysia), ADC Telecommunications,
Transportation and Logistics: CSX, Burlington Railroad, SeaLand, American Presidents Lines, Ryder Truck,
Government: U.S. Army, Veterans' Administration, National Aeronautic and Space Administration, Department of Homeland Security, Customs and Border Protection, Town of Watertown, MA, California Division of Motor Vehicle, Australia Revenue Service, Lotto Quebec
Contact Mitchell Weisberg for References
"They understood our business right from the start"