Leadership Team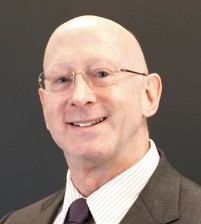 Mitchell I. Weisberg, Managing Director
Mitch has over 30 years of leadership and advising executives on Strategy and Execution for High Business Performance. Mr. Weisberg has led organizations to achieve greater profitability through implementation of performance measurements and management, balanced scorecard, predictive analytics, process improvement, IT/business alignment, and change management. He has broad cross-industry and extensive international experience.
Mitch received his BS degree from Cornell University and his MS from University of North Carolina at Chapel Hill. He completed the Advanced Marketing Management Program (AMMP) at the Wharton School of the University of Pennsylvania, and is a Certified Balanced Scorecard Master Professional. He is fluent in Spanish and French.
Kenneth Woolridge, Principal
Ken brings over 15 years of experience in strategic and operation excellence.  He employs the Balanced Scorecard to achieve high performance with a focus on alignment, tactical direction, and leadership.  In addition to his expertise in Balanced Scorecard and Strategy Execution, Ken also brings a tactical and operational focus to the practice.  Ken is a Sr. Continuous Improvement Professional, Master Black Belt and Lean Six Sigma Sensei with deep experience in project management and change management.
Sheila Cox, Principal
Sheila is dedicated to helping you design and implement strategies for leadership development and performance improvement. She will guide you in anticipating and leading change while maintaining focus, priorities, and integrity. Shelia helps you target, achieve, and sustain new levels of performance. Beginning by defining a common vision and goals that capture your imagination and mobilize your spirit. Your goals are realized through integrated project plans with measurable milestones and ongoing accountability.
Sheila received a BA degree from Harvard University, MBA from University of Chicago, Graduate Certificate in leadership coaching from Georgetown University, along with certifications from the Professional Certified Coach (PCC) and International Coach Federation (ICF) organizations.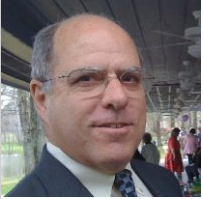 James Davis, Principal
Jim has over 25 years experience specializing in building organizational competitiveness through business re engineering, change management and large scale program management. He is a recognized expert in IT planning, IT organization effectiveness and information technology service management (ITSM).
Jim received a AB Cum Laude degree from Harvard University, and MA from Yale University.
Vicki Hoard, PMP, LSSBB, Principal
Vicki brings expertise in business process improvement, management and analysis, Lean, Six Sigma, and maturity model assessments. She brings the discipline of her strong project management skills to accelerate delivery of project results. Vicki integrates organizational change management, human capital, workforce planning, program management, and process automation. Using these methods she ensures mission success by driving process and performance improvement at strategic/program/ project for sustainable, operational, and service transformations.
Vicki has a BA and is a candidate for a Masters in Business Communication. Certifications: Lean Six Sigma SME Level III: Master Black Belt; Project Management Professional (PMP), Scrum Master.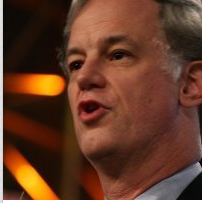 Herbert W. Perkins III, Principal
Bart has over 25 years experience leading IT efforts for major corporations and consulting firms. As CIO of two Fortune 250 companies, he developed technology supplier management systems to reduce risk, improve service levels and lower costs. Bart has been a Partner at KPMG Peat Marwick (Nolan, Norton & Co.), a Vice President at Technology Solutions Company, and co-founder of The Value Sourcing Group, an IT vendor management consulting firm.
Bart writes a monthly column on IT Management for Computerworld; he is a judge for CIO Magazine's CIO 100. He has a MS degree in Computer Science from University of Virginia and a BS in Mathematics from The college of William and Mary.
Randie Robinson, Principal
Randie helps companies strategize all marketing activities, track marketing costs and ROI, manages and maintains customer/referral/client databases, oversees website content and print material.
She brings expertise in database marketing, customer analytics, and social media.
Randie has a BA degree from the University of North Carolina at Chapel Hill.
Our no-leverage model means you will be working directly with the experts who are recognized in industry for their practical work, publications, research and teaching.